The character studio allows you to define different attributes of the selected character.

Clothing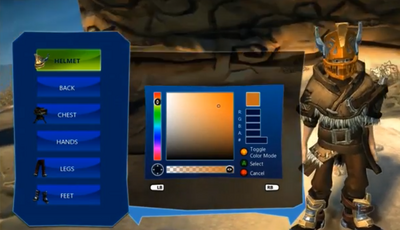 Example: The colours being modified for the helmet body part.
Within each character part you can change the object type and you can also change the colours of each body part.
Ad blocker interference detected!
Wikia is a free-to-use site that makes money from advertising. We have a modified experience for viewers using ad blockers

Wikia is not accessible if you've made further modifications. Remove the custom ad blocker rule(s) and the page will load as expected.