Description
Edit
---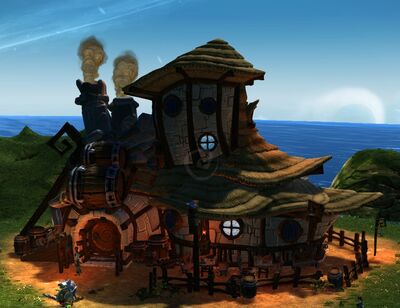 Tavern is a town building which provides an optional quest. In its back, there is a lady that will exchange Dog's Leaf for 10 coins. To find Dog's Leaf, search in the world or buy it through the Pawn shop (Town building) for 4 coins.
---
You can find a total of 7 coins if you search around the tavern.
The tavern also has healing items (chunks of meat).